We conducted our second RTI workshop on 24/05/2015. The workshop went awesome with 10 participants: Akshyaa, Sowmya, Aarya, Ganesh, Gowtham Ravi, Arvind, Hitesh, Shiva, Balachander and Kanchan.
The agenda of the session is as follows:
Introduction about RTI
Some common civic, social issues that we face everyday.
How we can combat those issues with RTI.
Scams revealed through RTI
RTI Process and Rules
Epic RTI Drafting Session
The final RTI drafting session extended more than 2 hours till 3.45 PM and we prepared 6 awesome RTI applications. Not just draft, but also print them, signed and sealed into envelope, ready to be posted in the coming week altogether.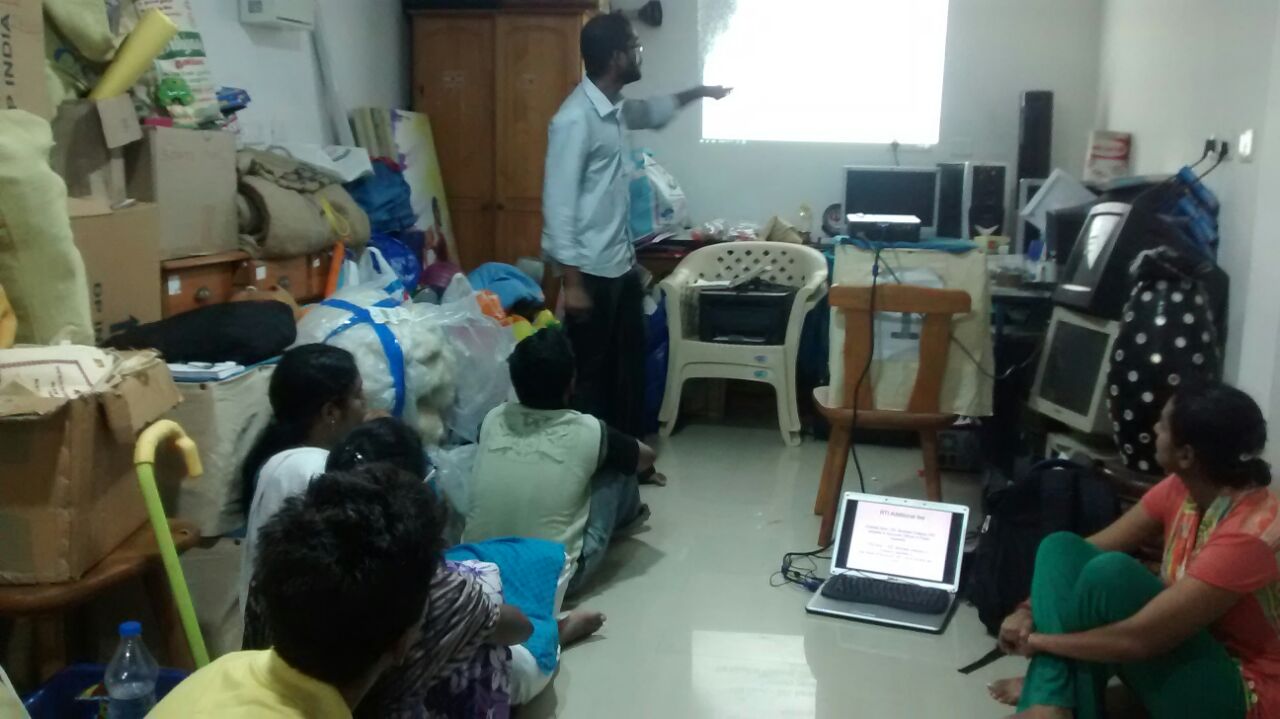 Hope the event was much useful and given required knowledge to do RTI work in the future. Let's see what Impact our 6 powerful RTIs would make in the upcoming months. Will keep you all posted on further developments.
Thanks to RTI experts Balachander and Kanchan for facilitating the event and thanks to Chennai Social Service for the Venue.
Here is the list of RTIs that we filed: